Designed with you in mind
The LOCI training was developed to meet the needs of leaders in health services and focuses on creating a climate to support staff through change and implementation of evidence-based practices.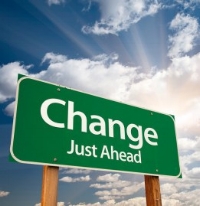 The LOCI team is comprised of experts in leadership and implementation, with years of experience working with health and behavioral health professionals. For more information on our background you can meet the team.
EVIDENCE-BASED TRAINING
Every component of the LOCI training is informed by the latest research on leadership, implementation and training effectiveness.
MEASURABLE RESULTS
An integral part of the LOCI training is repeated 360-degree assessment and feedback on leadership and team or organizational climate for evidence-based practice.
SUPPORTIVE PEER NETWORK
The LOCI training was designed to foster relationships among participants that enable peer support throughout the training and beyond.
MEANINGFUL OUTCOMES
Upon successful completion of the LOCI training, managers will be better prepared as leaders and each will have the knowledge and skills to improve the climate for evidence-based practice implementation within his or her team, program, and organization.
Find out more about the training